25th June 2021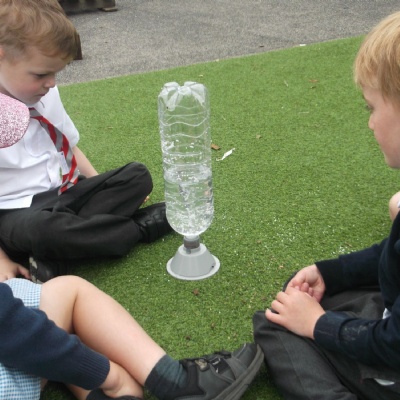 Talk homework- Discuss something you have enjoyed about Science week. Please also prepare your child for having their new Year 1 teacher for 3 days next week.
Reading at least 3 times a week.
Science week has been immense!!!! The children have investigated, discussed, experimented and gained so much knowledge about how things work and why.
We began the week learning about floating and sinking and then designing and making ways to transport a jelly baby from one side of ocean (paddling pool) to the other. We had bridges, boats and even some aircraft!
Next we moved onto trying to formulate our own invention to solve a problem and ideally help the environment at the same time.
Then we used all the flora and fauna around us to inspire art work. We framed beautiful pieces and made flowery dreamcatchers.
Today we have completed a whole school challenge of exploring windmills. We used a hairdryer to propel them and decided the smaller the sail the faster it turned.
As well as all this we have used magnets, syringes and tubes in water play, painted with nature paint brushes and even made a tornado in a bottle!