11th December 2020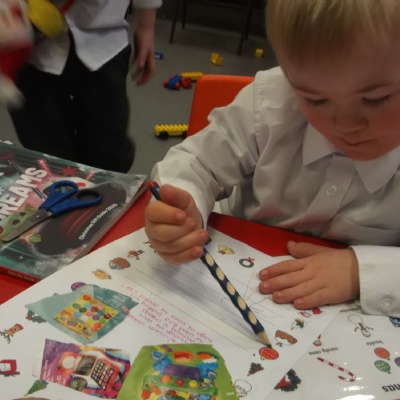 Please keep up with daily reading and talk homework is to talk about Christmas baked goods as we will be making some brilliant bakes next week.
This week we were so excited to perform our dress rehearsal to the Year 1,3 and 5's. It went really well and the children have learnt their lines and song words so well.
We all wrote letters to Santa this week and it is amazing how much more confident the children are becoming with their writing. You have your learning journeys at home this weekend to enjoy.
In maths we learnt about time, days of the week, months of the year and sequencing a day.
Outside, the children had lots of fun building Santa's sleigh in a big team project. It looked really good including a lawn mower for extra power!