7th May 2021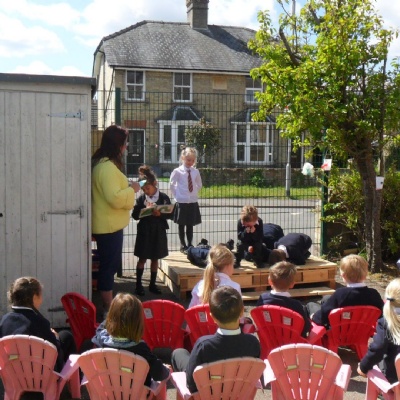 Talk homework- Discuss habitats of worms. Where do they live? What do they eat? Can you find out more about worms using books and internet searches.
This week has been all about 'The Hungry Caterpillar' this week. Having read the book several times and become familiar with it we have used it to inspire writing our own pages and books. We created collages with eggs of different animals in their natural habitat including one dragon egg! Today we re-enacted the story on our new stage area with each child taking on a role and a fantastic narrator.
In maths we have been counting on from digits adding, holding the first number in our heads.
We have been very creative making crafts inspired by The Hungry Caterpillar story including some stained glass effect butterflies.
We have also listened to the story read in French. We enjoyed hearing the numbers which we recognised some of.