21st May 2021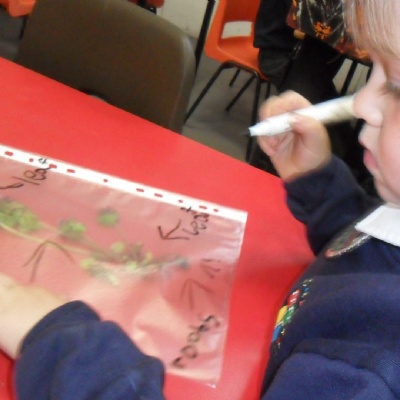 Talk Homework- Discuss the origins of your name. Why did your parents choose it for you? What does it mean?
Don't forget you can wear 'party' clothes for our Christening celebration on Wednesday.
Sunflowers has been our topic of discussion this week. We learnt all about their life cycle and then read a non fiction instructional text to learn how to grow them. We each read and followed the instructions to plant our own seed which we are now caring for. Van Gough's Sunflowers paintings inspired us to paint our own similarly styled images. We have also written our own set of instructions for planting a sunflower seed.
In maths we have been counting back and subtracting digits within 10 and even beyond. We played games on the ipads, made a bus that visited stops, splatted playdough and had frogs jumping from a pond onto lily pads to demonstrate our understanding.
Our PSHE this week has been learning about ways we can look after our environment. We read a Charlie and Lola story all about Saving the Planet.
In Bounce Forward we read a story about Anonymouse who was a mouse that performed secret acts of kindness. So many of the children have been carrying out their own kind gestures and each time it is noticed, we are planting seeds in our kindness garden. The aim is that kindness grows and is reciprocated.
PE was all about jumping. We bounced in a sack race and practiced 2 footed jumps.