Friday 9th October 2020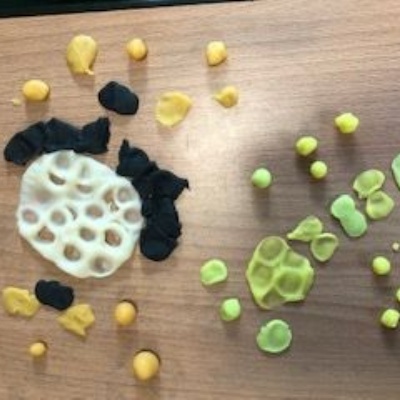 This week's talk homework is to talk to your adults at home about what a noun is.
What a busy week we've had in Thunberg Class!
This week in English has been our final week working with our Power of Reading text 'One Day on our Blue Planet, In the Savannah' and the children are now Lion Experts! This week we been writing character descriptions about Lions using expanded noun phrases, some examples I've seen in the children's written work is 'a long, bushy tail', 'a huge, fluffy mane like a crown' and some extended sentences using 'because' – the children have really enjoyed sharing their super writing! We have been revising all of the Year 1 high frequency words in our Spelling this week, and practising writing them in lots of fun ways! In Maths this week, we have been looking at related number facts, using the part-part whole model and number lines to link addition and subtraction – we've made fact families and the children are now super confident at solving missing number sentences! In Global learning we are studying Goal 15 Life on Land. This week we have revised what a 'birds eye view' is and have located the trees on the school field using a map; in our Science we have looked at things in our classroom that are dead, alive and that have never been alive; as well as made tally charts by observing and counting the leaves from different trees to add in a maths element to our Global learning. In Art we have looked at the artist James Brunt who is well known for his outdoor artwork, making patterns and pictures out of leaves, petals and branches – in snail-like swirls and circular patterns – we recreated our own using playdough which you can see in the pictures!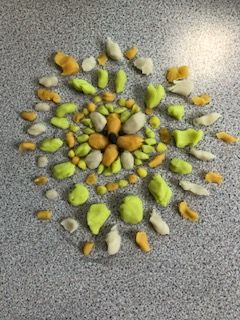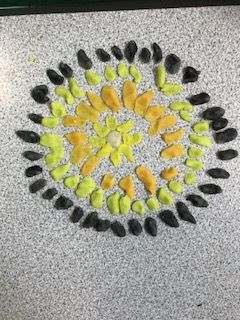 In Computing we fired up the laptops, logged on and signed into Microsoft Teams – we saw each other live on video and we even got to have a practise drawing on a remote whiteboard! The children loved using the technology and would love you to explore this more at home! In French we have looked at our days of the week and continued to practise our numbers from 1-20! In R.E. we have recapped the creation story and have made a final piece of artwork sharing our favourite thing about the world. We had lots of appreciation for family and friends, animals and plants and even Chicken and Chips! In P.E. this week we did some circuit training, using a stopwatch to measure a minute as well as counted how many star jumps, burpees, mountain climbers, throws and catches the children could do! The children also played cricket with Miss Lizelle, batting the ball and counting runs which they loved despite the cold!
Arya has loved making her own swirl pattern using playdough. Carys loved exploring Lions in more detail. Alfie has finally had his cast removed and has loved playing outside with his friends. Alex has enjoyed doing arithmetic this week and is getting good at his 2s, 5s and 10s! Sonny has enjoyed making nature art out of playdough! Omar has enjoyed making new friends at play time and lunch time! James has enjoyed everything this week! Hollie has written a super lion description with lots of extended sentences this week! Sophie has enjoyed making nature art this week and so has Jasper! Kyan has enjoyed everything including playing with his friends. Jax has enjoyed playing with Imogen at break time. Charlotte has enjoyed learning lots of tricky words in our spelling sessions! Emily-Rose has loved writing a lion description this week. Ellie-Louise has been a super mathematician this week!
We are now over a month in and the children are settling well and working hard, we are certainly tiring them out – a very tired bunch coming home to you this weekend!
Have a lovely weekend and stay safe,
Miss Freeman and Thunberg Class