18.06.21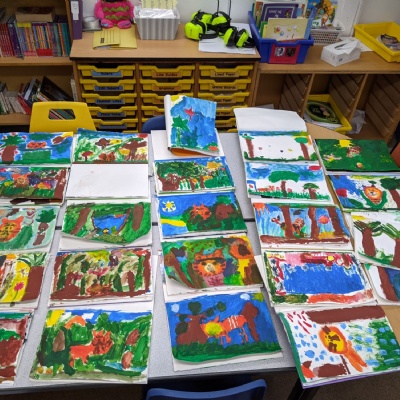 We have enjoyed doing science this week. We used torches to see which materials would reflect light.
This week we have enjoyed doing some artwork about the old man's dream from our Power of Reading book. It said he dreamt of a colourful jungle, so we looked at Henri Rousseau's work and created our dream inspired by his work.
This week in we have been adding and subtracting fractions. We have also been doing Big Maths Beat That.
We had a very exciting day on Tuesday. A hot air balloon landed on our field, and we got to ask the balloonist questions about how the balloon works. Before, he landed in our field we think he landed in someone else's garden.
On Tuesday we also took part in the Big Sing. Hopefully we have helped to set a world record.
Have a lovely weekend,
Rachel Carson