Under the Sea (ICT Suite)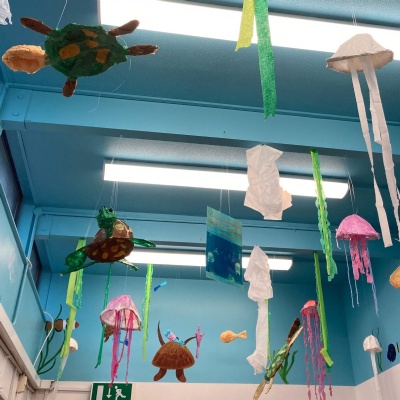 During lockdown, our Year 5 school bubble worked busily creating an exciting underwater scene for everyone to enjoy as the walked their way through the the Key Stage 2 library.
We created turtles and jellyfish using the willow that is growing on our school field, as the shell to form the creatures we made. We them covered them in tissue paper, trying hard to show the different textures that you would see on the sea creatures.
The message that we are sending here, is the importance of not littering. Unfortunately, so much litter goes into our oceans. Turtles love to eat jellyfish, but can't distinguish between jellyfish and a plastic bag, often confusing the plastic bag as the jellyfish and then eating it. Our display helps to show this.
The children absolutely loved creating this display, they wrote lovely figurative poems to go alongside this, and interactive books explaining the damage that we are doing to our oceans.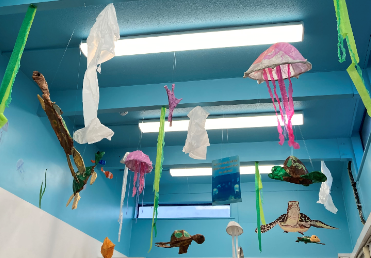 Please enter some content for your blog post here.