26/03/21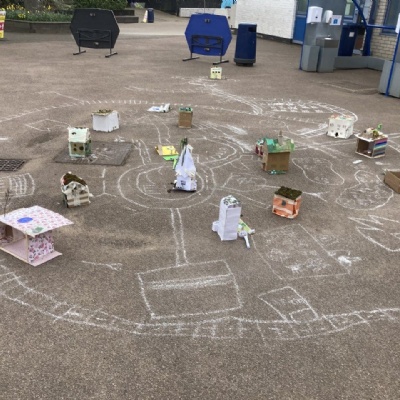 Happy Easter!
There is no Talk Homework this week, enjoy your break and I look forward to seeing you after.
We have had an exciting week completing the final stages of our Skills Builder project. In pairs, we designed and built a sustainable building. We were given 2 metres of thin wood which we had to measure accurately to build the base, walls and roof of our building. We then used recycled items to create the finishing touches, such as the walls themselves and the roof, ensuring we included sustainable features like green roofs, green walls, solar panels and wind turbines.
Once we had created our individual buildings we compiled them together to create a Sustainable City. Together we discussed the location for the different buildings, how they would be placed using chalk to create other City features we were keen to have, such as cycling paths, tramlines, and plenty of green spaces.
We have loved every minute of learning about Sustainable Cities and being able to create our own.