30/04/21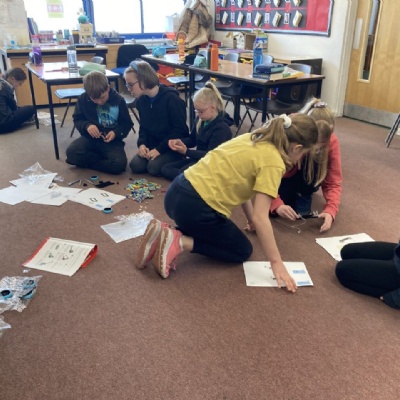 Talk Homework :
What reasons may people from around the world go hungry? Think about what we learnt about during our drought lesson, are there are any other situations like this that could lead people to going hungry?
We've had very different week this week. We worked out that we have 8 different teachers, and we've done a really great job at coping with the changes.
In maths, we've learnt how to measure angles using a protractor. Our visitors also taught as a little about 2d and 3d shapes too.
In English, we created creative Information pages all about the Workhouses in Victorian Britain.
In computing, we have almost created all the missions for the lego mission competition that we are entered for to take place in June, the picture above is some of us making those missions.
On Friday, we tasted a range of breads from around the world, we really didn't enjoy the rye bread from Germany but loved the Bagels from America!