Friday 20th November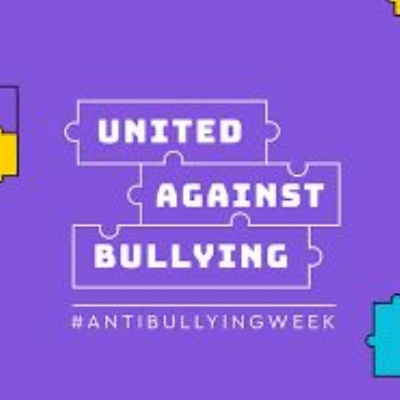 Talk about all things we have discussed this week about bullying. How can you support our Anti-Bullying message? What actions can you make or change?
Another busy week here in Year 6. In Maths, we have continued with (and almost finished) our Fractions work. We have also completed a couple of really tricky Maths assessments and Mrs Masters was very impressed with our determination to do our best.
In English, we have read more of our story - Stay Where You Are And Then Leave - we are finding out a little more about what has happened to Alfie's dad and we enjoyed making our own predictions for next week's reading.
This week is Anti-Bullying week and we spent some time talking about the role we have in supporting the school's anti-bullying message. We all created a jigsaw piece with our anti-bullying pledge on it - we know that we have to work together to support each other and to ensure that bullying does not happen in our school.
Enjoy your weekend! :-)