Standing Tall Project launches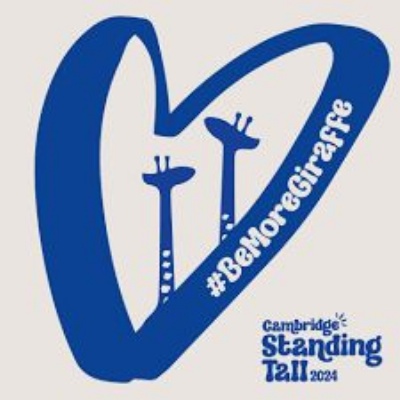 Cambridge Standing Tall 2024
This year, Buckden Academy has a 5ft friend reminding us all that we are unique and to stand proud. We are one of 50 schools taking part in Cambridge's Standing Tall 2024 sculpture trail, and we will be designing and painting our mini giraffe over the coming weeks.
The whole school will become involved by designing an infographic to represent their class's chosen Global Goal, linked with our school's curriculum. One design from most classes will be chosen to be used as inspiration for how we will represent the Sustainable Development Goals on the giraffe. There will also be a competition to name it!
There will be a selected 'Mini G' club of Year 5 and Year 6s who will help decide on the winning students' designs after school and paint the giraffe over October half-term. Everyone in school will also have a chance to put their fingerprint on the sculpture.
Once the giraffe is varnished, it will be collected by Wild in Art and prepared for its adventure on the streets of Cambridge. We will share with you all a map of the sculpture trail (happening in March 2024) so you can go search for our school's 'Mini G' and appreciate all the other 'Mini Gs' and 'Big Gs' (painted by professional artists) on the trail. We'd love to see your selfies with our giraffe, once you find it, to post on the blog too!
Our 'Mini G' will then return to its permanent home at Buckden CofE Academy in June 2024.
Thank you to all parents who donated £1 for our non-school uniform day and bought cakes last year from Year 5 as this helped us to purchase the giraffe. As well as contributions from the PTA and Year 6 fundraising.
https://www.facebook.com/BreakTrailCambs/