15.9.23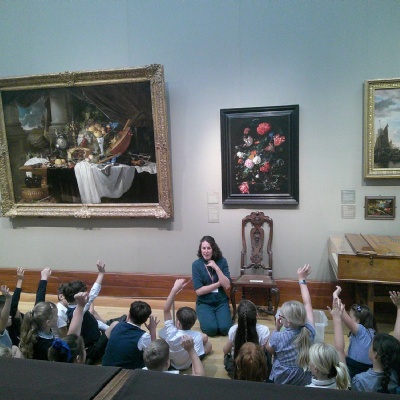 Year 4 had a fantastic trip to Cambridge this week when we learnt all about animals and their habitats, a big thank you for all the parents support to get us there. Miss Harris has set a challenge for both classes to battle against each other on tt rockstars, so please encourage your child to take part. We are moving onto our thousands and place value next week. Within History, we learnt about the timeline and explored how to add different events on.
Talk homework: Tell everyone over the weekend about what you learnt about how to analyse a painting and what conservation is. Additionally, tell your adults about our upcoming play.
Spellings: inactive, incorrect, invisible, insecure, inflexible, indefinite, inelegant, incurable, inability, inadequate, they're.
Reminders: PE kits, whiteboard pens, rules, pencils, practise your lines for Monday.
TT Rockstars - login details are the same as before - please practise.
Reading - please read for 15 minutes a day. There is no longer BOOM reader for Year 4s but they will still be doing AR quizzes in school.
Song lyrics:
Think, think, think as you go, go, go, Think, think, think, 'cos you know, know, know…
CHORUS We have one world to care for So we must make sure We think about our world today.
2 Think, think, think as you walk about, Think, think, think as you shout it out…
CHORUS
3 Think, think, think every night and day, Think, think, think, there's a better way.
CHORUS x 2
Please enter some content for your blog post here.