Friday 1st November 2019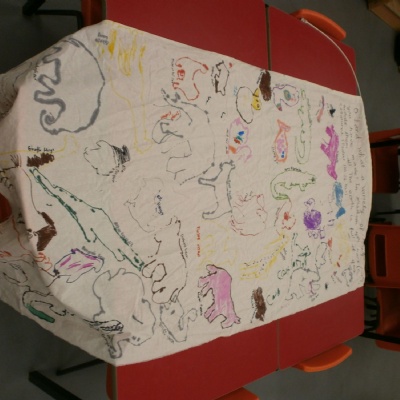 Home work
Daily Reading recorded in reading log
Phonic sound sheets
Talk Homework- Why are the leaves turning brown?
This week in phonics we have learnt the sound h, b, f and l. We have been reading lots of words which include these sounds and wow our blending is getting good. We have also been learning the tricky troll words no and go.
In maths we have been checking accuracy in our 1:1 counting of both objects and movements and things like fence posts which cannot be moved to count them. We have been matching digits to quantities too.
Above is a picture of the beautiful banner we have created in RE. Each of us chose one of God's creatures to draw on it.
We have also had a lot of fun this week as we began our new topic of 'Celebrations' by having our own party. The children have put up decorations, invented party games and made a pass the parcel. We also spent a day learning about Diwali and did many crafty activities around the topic.