11.11.19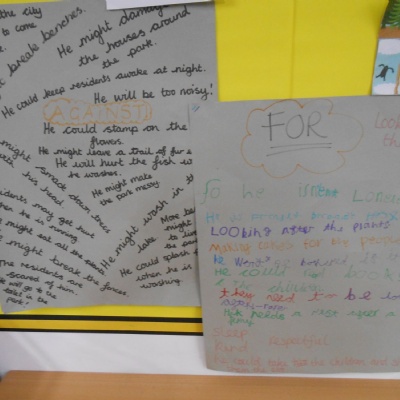 We've been starting a new topic. We've been learning what the different road warnings are or what they tell us to do.
We got out our reading journals and stuck a picture of a robber in. We then described what they looked like.
We've been having a debate about what if the Lonely Beast should or shouldn't live in the park.
We have been using a number line for adding and subtracting 10. We've also been using 100 squares.
Our favorite part of the week was when we played king of the ring in PE. It was funny when Remy kicked someone elses ball out and then Max kicked his out.
I enjoyed doing a debate about the Lonely Beast with the class.