25.11.19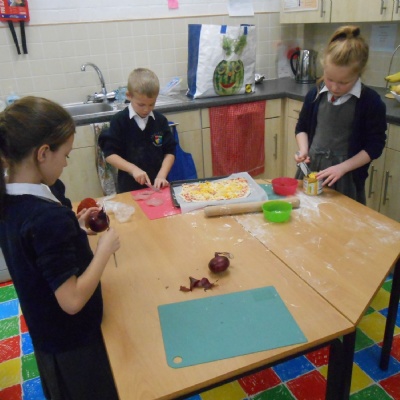 In PE we've been learning about passing and throwing the ball in.
We've really enjoyed making our pizzas.
In English we've been making a newspaper about robbers. We've also taken two words and shortened them with an apostrophe, e.g. I am into I'm.
We've been learning about shapes in maths. We've been seeing if lines are the same by folding the shape to the line and seeing if they are the same.
In reading we have started a new book called the Christmasaurus.
We've been practicing our dances and songs for the play.