1st October 2021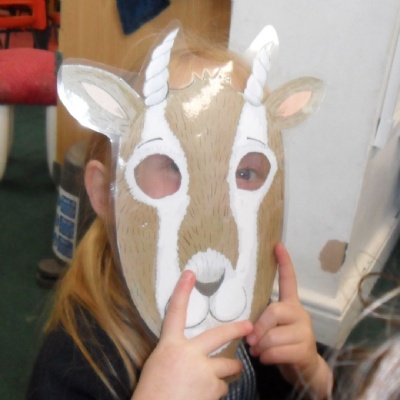 Talk Homework- while eating a meal have a look at small items on the plate like peas, corn, pasta, cereal and ask your child to try and subitise/ group the random array. For more information on the meaning of subitising this website is really useful. https://www.learningtrajectories.org/
Reading- 3 times a week minimum please.
Today we were visited by a Troll!!!! After we read the story of 'Three Billy Goats Gruff' in it walked!!!! The children couldn't quite believe their eyes.
Children's words on this week's learning;
'In maths we have been looking at patterns of dots and showing the same number of our fingers but really fast'
'We have been learning all about God'
'I have liked reading all the books'
'I mixed up some colours like the leaves we found'.
This week we have also started to share our emotions by using the mood meter.
Attached below is next weeks learning plan in case of Covid absence and also our half termly newsletter.