6th May 2022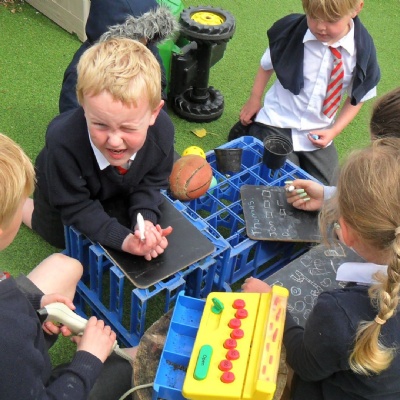 Talk Homework: We will be reading 'The Very Hungry Caterpillar'. Within this it mentions the days of the week. Talk about the sequence of the days of the week, what happens on different days in your household and even maybe try learning the day names in French!
Reading at least three times a week as always please.
This week we have been learning about 'Sunflowers'. We read a non-fiction text which had instructions about how to plant and grow them. This led us to plant our own and look at a variety of other seeds too. The children set up a garden centre and role-played beautifully.
Today we performed our epic superhero dance. The children performed beautifully.
In maths, we have been taking always from 5 including reading and writing number sentences.