27th May 2022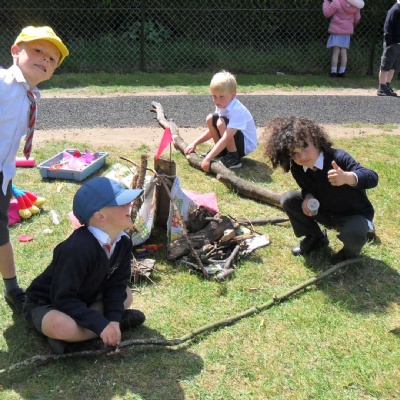 Homework: Reading at least 3 times a week.
Today we had 'Camp Out Day' which was so much fun. We played in tents and built mini dens. We played lots of sports including cricket, rugby, football and tennis. In the nature area, we rolled the logs and searched for minibeasts. We created nature crowns and made potions. It was so much fun in the lovely warm sun.
After school, we sold our plants and the children used their knowledge of coins taught this week to make totals to 10p.