7th January 2022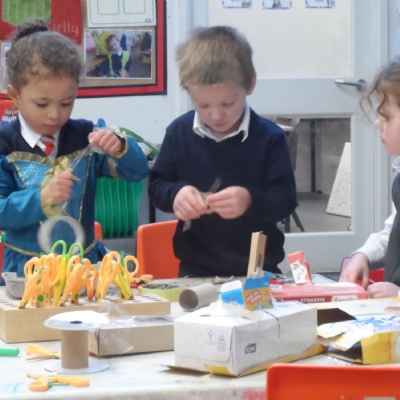 Talk Homework- a homework has been set for you to complete using Microsoft Teams logins. An assignment has been created for you to take a photo of your child reading their favourite traditional tale in their favourite reading spot. A photo needs to be uploaded to the Teams assignment. Miss Anderson sent out a guide about how to use Teams before Christmas which you can use if you are unfamiliar with the platform. The chosen story book can then be brought into school next week to share with the children. Please remember to name this book clearly.
Reading continues to be three times a week please.
Tricky words to practice reading and writing are I, to, no, go, the.
We also would like some parent helpers for a village walk next Friday from 1:15pm. If you are available please let me know. We do need several helpers to allow this to happen.
Also, just a reminder, as has been advised by the government, we do have the windows and doors of our classrooms open throughout the day. It can get quite chilly! Please make sure your child is dressed warmly and that any mittens/gloves, scarves and hats have your child's name on them and that they have warm clothes for outdoor PE in their PE kits. Thank you!
.
Happy New Year! This week we have begun our topic of 'Once Upon a Time'. The children have been talking about the traditional tales they are already familiar with. We have been reading nursery rhymes from the book- 'My Very First Mother Goose' collection. In music, we used 'The Grand Old Duke of York' to explore rhythm and tempo using the instruments to tap out the beat as we sang the song at different speeds.
In phonics, we have learnt the digraphs qu, ch and sh and the tricky words me, we, she, be and he.
In maths, we have been using number tracks, counting on from a number.
Our PSHE was all about keeping our bodies healthy and the children had excellent ideas including drinking milk 'because it has calcium.'
We have begun our art work project, being inspired by the silhouettes of Lotte Reiniger. The children watched her cartoons and looked at still images and then used charcoal to draw scenes from traditional tales. The results are wonderful. Next week, we will be working on a background scene for these fairy tale pieces of art.
The children also had a lovely time constructing with junk modelling. It was lovely to see the children showing teamwork and creativity as they worked alongside each other.