11th February 2022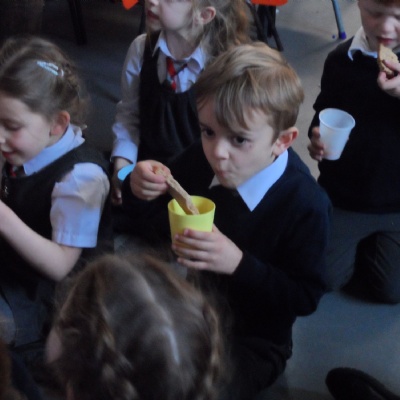 Talk Homework:
Talk to your children about who your "superheroes" are and why you admire them. Share photos or books or memories if they are, for example, a family member.
Read with your child a minimum of 3x per week.
We've had a lovely time this past week finishing our Once Upon a Time topic. We finished our silhouette pictures and practised writing sentences to match our drawings from the Enormous Turnip. We've been learning about time in maths, practising telling time to the hour in maths and playing What's the Time Mr Wolf. In phonics, we learned our last digraph of Phase 3 "er" and we did some end of the half-term assessments. Lastly, today we made some Stone Soup, which required using our new vegetable-cutting skills to make some tasty soup. Have a lovely, healthy and restful half term!