6th May 2022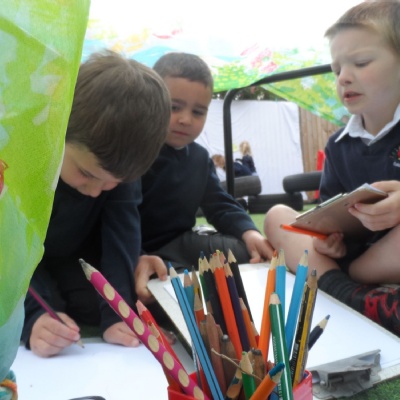 Talk homework:
- We will be reading the Very Hungry Caterpillar. Discuss with your child the days of the week. Perhaps they have certain activities on certain days of the week and you can discuss upcoming events and practise counting down the days until that event.
- Continue to read with your child and listen to your child read a minimum of 3 days a week.
Thank you for coming to watch our Superhero Dance! After having to cancel it before Easter, it was wonderful to have a sunny day and an entertaining performance. This week we have been learning about Sunflowers and how to grow sunflowers from seed. We've also been planting lots of other plants -- thank you for your seed donations! Now we just need to wait to see the results of our hard work. In maths we have been learning about subtraction and practising writing number sentences to match our subtraction examples. In PE we have been developing our throwing skills and Acorns are extremely good at throwing and aiming. In RE the children christenings and created a beautiful christening gown. In PSHE, we discussed looking after animals and how we can look after them. Have a lovely weekend!