Friday 8th October 2021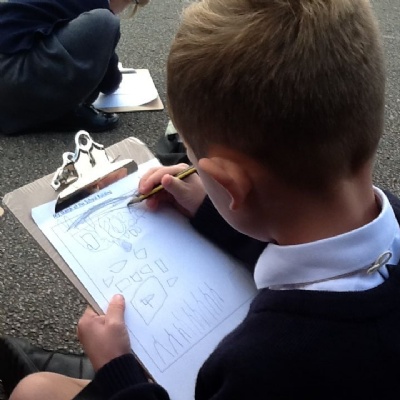 Talk homework
Talk about your five senses and the body part that relates to each sense.
Last call for cereal boxes please J we will be using them in the final week of half term for a Design and Technology Project linking with our Sustainable Development Goal, Quality Education!
Abacus - The children can access this resource via the website and complete one game as their Mathematics homework. https://www.activelearnprimary.co.uk
The children have their own log in details, these can be found in their reading diaries. The school code is kmm7 in the bottom box.
Reading
Please see the letter regarding reading expectations in the front of your child's reading diary. Please ensure your child has their reading folder in school every day.
Wow, what a week of busy and fantastic learning!
In Mathematics, we have started learning about part-part whole models! The children explored what a 'whole' is and how we can split a whole into different parts. We also began to investigate how they can help us with addition calculations and now know that a part plus another part equals a whole! We even made a human part-part whole model and the children explored splitting their whole in different ways.
In English, we read that Beegu wanted to try and find some friends on our planet. We talked lots about what makes a good friend, the qualities we like in our friends and we then decided to make a friend for Beegu from playdough. We then challenged ourselves to write some super sentences to describe what makes them a good friend for Beegu and the children used their phonics to sound out and write some super words and sentences!
Within RE, we wrote some of our own creation poem and in PE this week, the children challenged themselves to have a go at doing a forward roll! We know that we need to tuck our head in and push with our feet to roll ourselves over and the children all gave it a good go really safely.
During our Global learning lesson, we have completed some amazing sketches of the school building through observational drawing. The children had a super perspective of the school building and we started to look at shading!
"I have enjoyed making a friend for Beegu and writing about it" Cohen. "I enjoyed Maths and Phonics this week" Jacob. "I have enjoyed all of our phonics this week" Ava T. "I have enjoyed writing this week" Ayda. "I have enjoyed doing lots of worksheets this week" Joseph.
The Year 1 email address in a direct way of contacting Miss Freeman at year1@buckdenacademy.org.
If you haven't already and would like your child to receive their flu vaccination, please send the form received earlier in the week back into school to in class directly, or drop it at the school office.
Have a wonderful weekend.
Miss Freeman and Willow Class./