Friday 3rd December 2021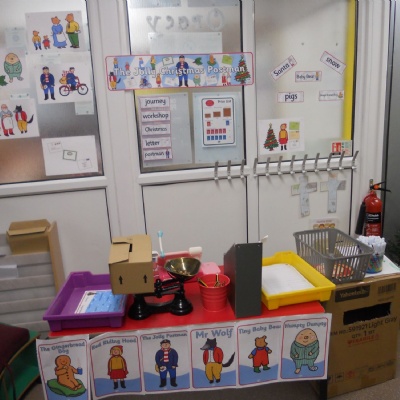 Talk homework
Practise greeting your adults at home in French – we have been practising saying 'hello' by saying 'Bonjour!' and saying 'goodbye' by saying 'Au Revoir!'.
Abacus - The children can access this resource via the website and complete one game as their Mathematics homework. https://www.activelearnprimary.co.uk
The children have their own log in details, these can be found in their reading diaries. The school code is kmm7 in the bottom box.
Reading
Please make sure you read at least three times a week and this is then recorded in the reading record book.
In Maths this week we have been looking at part whole models and how we can write several number sentences to represent what they show. We call these fact families – we talked about how we can write 4 addition and 4 subtraction facts by swapping the numbers around, and how the equals sign doesn't always need to be at the end of the number sentence. It is also really important to remember which number is the whole and which numbers are the parts as it helps us know where abouts in the number sentence to write them!
In English, we received a letter from Goldilocks asking for help to write a letter to Baby Bear to apologise for her behaviour in her story. The children helped her by writing an envelope with Baby Bear's address on, helped Goldilocks come up with some ideas of what to write by planning a letter, and finally wrote the letter as if they were Goldilocks to apologise for breaking Baby Bear's chair, eating his porridge and for sleeping in his bed! The children worked hard to listen to the sentence they needed to write, found the sounds in each word using phonic mats to support them and even remembered to use some capital letters and full stops! We looked at using capital letters for days of the week, place names and people's names too – we are super proud of how hard the children have worked to show their writing skills this week.
In Science, we have tested some materials and found out whether they are waterproof or not by dripping a pipette with water on. We conducted a fair test by making sure that we always put the same number of drops of water on. We found out that tin foil and plastic made good waterproof materials, whereas cardboard and paper went soggy!
In RE we finished our topic on Judaism and Mitzvah's or 'Good Deeds' by thinking about how we can help to look after the world, as it is so important to the people of Jewish Faith and their duty to their God. The children thought of lots of ideas as to how we can look after our world, including picking up litter, looking after our friends, family, other human beings and animals, by walking rather than driving and by using less electricity and water.
The Year 1 email address in a direct way of contacting Miss Freeman at year1@buckdenacademy.org
Have a wonderful weekend, and enjoy getting in the Christmas spirit!
Miss Freeman and Willow Class