10.06.22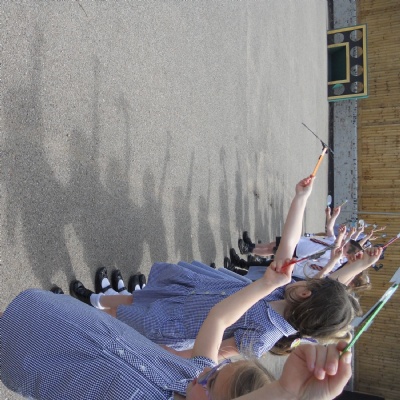 Homework –
Spellings – The vowel digraph 'er'. In these words, the sound is unstressed and found at the end of words.
better, over, winter, summer, river
Talk homework
Talk about shadows and how they occur.
Abacus - The children can access this resource via the website and complete one game as their Mathematics homework. https://www.activelearnprimary.co.uk
The children have their own log in details, these can be found in their reading diaries. The school code is kmm7 in the bottom box.
Reading
Please see the letter regarding reading expectations in the front of your child's reading diary. Please ensure your child has their reading folder in school every day. The children will bring home a weekly reading for pleasure book, as well as their reading book. This is to share together and promote a love for reading.
Phonics
Please continue to practise your Phonics at home.
https://www.phonicsplay.co.uk/resources/phase/5
Our new Global learning topic is Responsible Consumption and Production.
During our Global learning lesson, we have listened and recognised different sounds from a variety of instruments.
In Mathematics, we have been learning about finding a half.
Within Science, we have made a shadow puppet and explored how to make a shadow outside in the sun.
In RE we have learnt what a parable is and read the bible story 'The Lost Son'.
We performed our class assembly on Thursday all of the children spoke and acted amazingly. We choose the bible story 'The man who came back'. Well done everyone!
"I have enjoyed PE this week, we practised our throwing skills" (Grayson).
"I have enjoyed doing our class assembly this week" (Olivia).
"I have enjoyed Maths this week" (Mila).
"I enjoyed cricket this week" (Archer).
The Year 1 email address in a direct way of contacting the Year One Team –
year1@buckdenacademy.org
Have a safe and happy weekend.