Friday 4th March 2022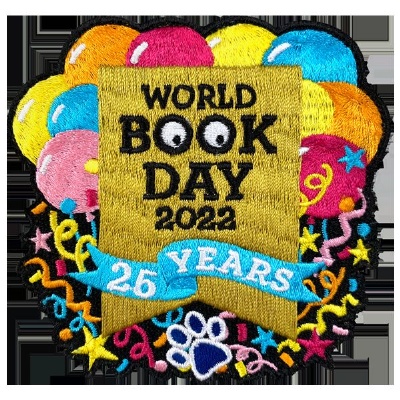 Talk homework: spend some time sharing and reading your favourite books with your family and friends. Can you find a different book or author you are inspired by?
Spellings: tries, cries, babies, lorries, carries
Thursday 3rd March was World Book Day! We had a blast! We enjoyed reading and sharing our favourite books whilst drinking some hot chocolate and munching on tasty biscuits- it was like a big slumber party with our whole class! We listened to Mc Grammar's World Book Day rap- it was so cool! He sang about different books and characters, which we had to identify and draw them. We also enjoyed listening to George Ezra's rendition of 'Shotgun' all about reading- you can enjoy it too https://www.youtube.com/watch?v=oK41hBv8HU0
We challenged ourselves during a reading quiz all about 'how to train a dragon'. We learnt that they sleep between 10-12 hours a day and are nocturnal. You also need to give them a metal or concrete pen to live in. REMEMBER: you must train them from babies as they can be out of control! We loved playing 'who am I?' where we gave our buddies clues about fairytale characters and they had to guess which characters they were. During the day, we got to do a book swap where we brought in books we no longer read and swapped them with another so that we could all enjoy and re-love unwanted books. The best bit was... we got to wear our pyjamas ALL DAY! Some of us didn't even get changed in the morning... what a treat!
Dexter- 'I really enjoyed doing World Book Day rap because it was really fun!'
Freya- 'I really enjoyed playing 'Who am I?' because it was really fun to just guess and remember all of the characters. I know lots of fairytale characters but it was still hard because I needed to remember them all based just on clues!'
David- 'I enjoyed reading and sharing our books!'
Georgie- 'I really enjoyed reading my new book that I got at the swap shop!'
Imogen- 'I really enjoyed reading the books and my favourite one was what Connie shared which was 'The dinosaur who pooped Christmas!'
Michael- 'I LOVE WORLD BOOK DAY!'
Have a fantastic weekend!
Miss Bennett