Friday 4th March 2022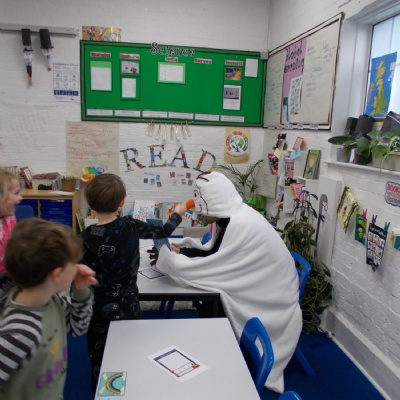 Talk Homework: Discuss with your parents about the importance of reading and then share your favourite book with them.
Spellings: cries, tries, lorries, babies, carries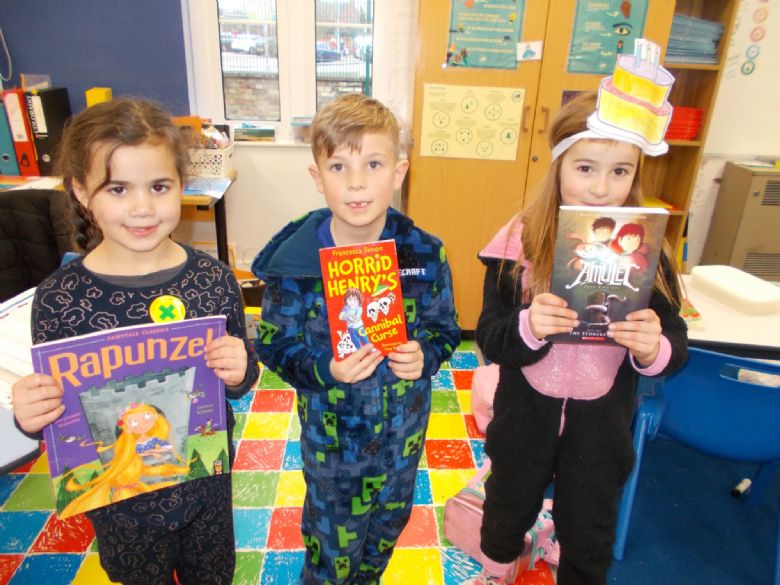 This week was World Book Day on Thursday, and we had such a great time. First thing in the morning, we walked in the classroom and Olaf was reading our books!
The day was filled with reading activities:
1. We played a game where we had to find the correct traditional tale book character from some clues.
2. We started our new class reader in whole class reading 'The Boy Who Grew Dragons' and from a description we drew our own versions of what the Dragon plant might look like. The children's drawings were fantastic.
3. Then we started a reading comprehension based on another dragon story 'How to Train a Dragon'.
4. In the afternoon we listened to a World Book Day rap and identified the book characters that we knew and drew those characters too.
https://www.youtube.com/watch?v=u4LO_Nnod-M
5. We had a lovely slumber party in our pyjamas where we shared our books and had hot chocolate with cookies. We had extra birthday cookies too!
6. We also got a chance to go to a book swap which was very exciting.
Quotes from World Book Day
Harry- "I loved it that Sienna likes Harry Potter just like me and I hope I can get a Harry Potter book with my book token."
Finley- "I loved listening to The World Book Day Rap."
A great day all round.
Have a fantastic weekend
Maple class