Friday 19th March 2022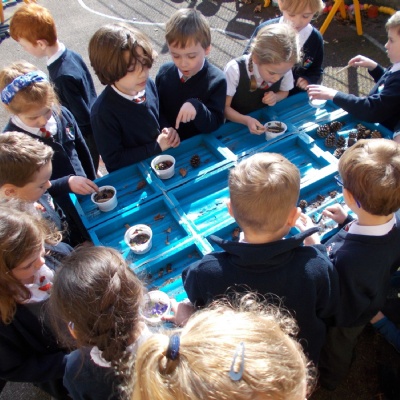 Talk homework: Look around your house and spot 2D and 3D shapes. Can you find a sphere, cube, cuboid, cylinder and a cone? Can you describe the number of faces and vertices each shape has?
If you have a spare shoe box please would you bring it in by Wednesday
Spellings: happier, angriest, driest, tidier, funniest
We have had a great week this week. In English, we have been writing poetry that rhymes, entitled 'If I were a Witch.......' The children used great vocabulary such as lotion and potion, commotion and motion. Their final poems were very good. In maths we have reminded ourselves of the names and properties of 2D shapes and we have started to describe 3D shapes and their properties. On Wednesday, we learned how to code a programme on J2 Code (https://www.j2e.com/j2code/) and then we showed that we could debug the programme when it had a mistake in it. We have designed a picture frame in design and technology and we will be making our designs next week. In PE we have continued our gymnastic routines and in R.E. we have continued to think how important forgiveness is, especially at this time of year. In science, this afternoon we had a guess the baby competition and then thought in depth about all of the stages a person goes through as they grow from being a baby to an adult.
Thank you for supporting Red nose day!
Have a great weekend
Maple class.