Friday 19th November 2021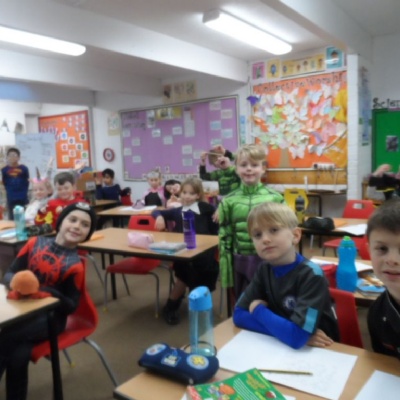 Talk homework: What is bullying? Both online and in person? Explain why it is not ok.
TTRockstars
Daily Reading
This week the class have enjoyed doing PE with miss Lizell where we were practising our tackling skills using tags in rugby.
We also enjoyed exploring something new in music https://musiclab.chromeexperiments.com/Song-Maker
We loved creating our own music using that link.
In English, we have been working in teams to create our own Stone Age games like Stone Age Football or Stone Age Basketball.
The most fun was on Friday (today) when we all got to dress up for Children in Need, We can't wait to hear how much we raised to help those less fortunate.