Blog 04.03.22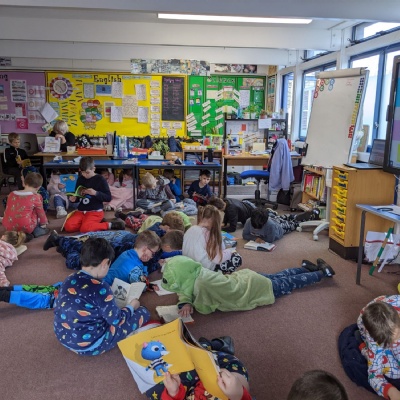 Talk Homework – Explain to someone what equal and unequal parts of a whole means - give examples.
Monday
Spelling: merriment, happiness, plentiful, penniless, happily, prettiest, nastiness, beautiful, pitiful, silliness.
Reading record
­­We have had an exciting week with World Book Day on Thursday. Throughout the day, we celebrated the joy of reading.
We started the morning with awarding the winners of the school writing competition, Aiden in Year 4 won 3rd place.
Then the whole Year 4 gathered into one classroom and enjoyed hot chocolate and biscuits whilst sharing our favourite books. Afterwards, there was a book swap where the children were able to swap their book for another one that had been brought in by others. The children liked the idea of reusing each other's book and saving the environment.
Finally, we watched a live event on the World Book Day website where author Nathan Byran and illustrator Dapple Adiola spoke about where they got their inspiration from for the stories and illustrations.
Happy reading!