Friday 20th May 2022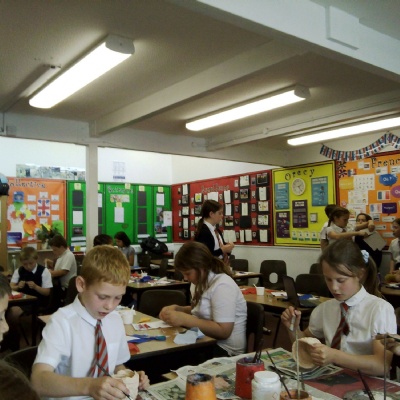 Talk homework: Why are there more primary sources of information for WW2 than there are for toter time periods we have looked at?
We have had a great week in Hazel class. We are really speeding through our book 'Street Child' and the children are hooked. They produced some excellent poems with Mrs Jaynes and worked hard to only keep key information in their 50 word summery.
We have now moved on to shape in maths, starting with angles.
Today we had time to glaze our coil pots ready to go back in the kiln, we're all looking forward to what they will look like.
The photograph for this post was taken by Zack who has been practising his photography skills!