19/11/21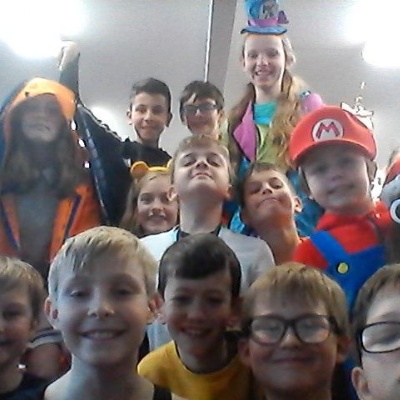 Here are your spelling words to be practised at home next week. Please use the look, cover, write, check sheet for this.
appreciate
communicate
definite
exaggerate
harass
marvellous
persuade
relevant
stomach
vehicle
Georgia has enjoyed seeing everyone dressed up in their different costumes today, for Children in Need.
Seb also really enjoyed dressing up as Mario.
Maya liked having the Magistrate in to visit us.
Mickey enjoyed going out for the morning to compete in the panathlon.
Grace has enjoyed wearing odd socks for odd socks day.
Izzy really liked rugby in PE.
Isabella enjoyed perfecting the Charleston and helping to teach some steps.