Community
Would you like to help our school? There are many ways in which you could help it may be time related, materially or financially.
Time
We have many ways in which you can help with your time. You could be come a member of our governing body and help with making important decisions with the school as we move forward. Vacancies are advertised on parentmail. Find out more here.
The Parent Teacher Association (PTA) are always looking for active members to help with the many fundraising activities that they do over the year to help our school contact them here.
We are always looking for volunteers to work in school, all of which would be subject to a DBS (Disclosure and Barring Service) check, as safeguarding our children is paramount.
There are many different roles from helping in the classroom, listening to readers, to looking after the school libraries. If you prefer the outside helping on the school allotment either maintaining or working with groups of children and a member of staff. Maintenance of the growing spaces, as we develop these further.
If you have the time to commit to a half-day per week or have a bit of one off time contact Michelle Heather our Deputy Headteacher by email mheather@bpa.act-academytrust.org
We also have some one off items that you may have some time to come into to do, if you find yourself with some time to spare.
paint fencing
paint sheds
paint benches
fill planters with soil ready for planting
clear the pond area
Materially and Financially
We are creating a wish list of things that we would like for our school to enhance the learning and the environment for our children. You may have some of these items that you would be happy to donate to the school or you may wish to purchase them or donate the funds to purchase them.
£500 to replenish the books in Key Stage 1 library - Thank you for £100 donated from Rexroth, St Neots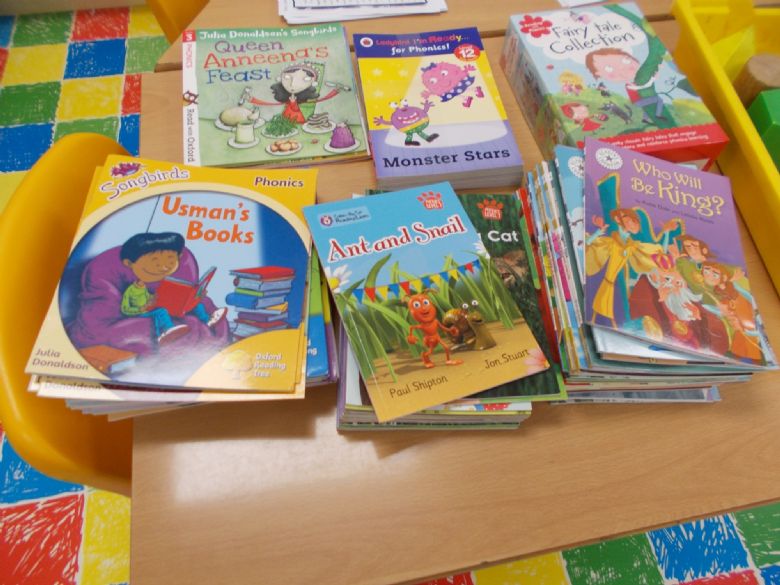 Reception would like an outdoor performance stage made from pallets and scaffolding boards and shower curtains. Do you have the skills to create this or any of the materials needed that you could donate? Maybe you could form a little working party and make this wonderful edition to our EYFS area. Contact the EYFS team if you can help eyfs@buckdenacademy.org
5lt pot of Cuprinol (Willow)
5lt pot of Cuprinol (Cream)
10 pallet collars or scaffolding boards to make raised beds
Fruit trees
Benches as we create more outside areas
Outdoor tables
Planters
Wild flower plants to make a bee highway