Our Learning
In this section of the website you will learn all about the curriculum and the education we offer to all our children from Reception through to Year 6.
With the introduction of the new curriculum a number of years ago we have taken a lot of time to develop, refine and reflect on the type of curriculum we would like to offer all of our children. We considered and researched how we could develop a curriculum that would be relevant to our children as they approach a globalised society and how we could best equip them with the knowledge and skills to be the global citizens of tomorrow. Therefore, our Buckden School Curriculum is based around the seventeen Sustainable Development Goals set by the United Nations in 2015 to be achieved by 2030. To enrich our curriculum and to enable our children to access their learning to its fullest we have incorporated a structured skills programme within our school curriculum.
Our curriculum has been written for our children to encompass everything we want to impart during their time at our school. We wanted a curriculum that prepared our children for their future and to give them the skills to embrace all that life will offer them. We decided upon a balanced approach to the curriculum which encompassed Philosophy (Think it), Theology (Believe it) and Human & Social Sciences (Live it) which has become our strap line.
We have embodied the opportunity to develop the skills of Leadership, Presenting, Listening, Problem Solving, Aiming High, Creativity, Teamwork and Staying Positive alongside financial education to give our pupils the best "all-rounded" start to their journey of life-long learning.
Our curriculum is multi-faceted, formulated around the 17 Sustainable Development Goals. It gives opportunities to revisit goals and develop a great depth of understanding building on prior learning. It is facilitated by an enquiry based approach which encourages 'Big questions' to consider how our history has and continues to shape our future. The curriculum inspires hope, courageous advocacy with an understanding that 'doing what we can, can make a difference' and as our school song says we have "The World on Our Shoulders".
Curriculum Intent Summary (A full document available from School)
Our Curriculum Intent Summary is the road map to everything we do at Buckden CE Primary Academy. It informs all the decisions that we make from the individual pupil learners through to the Board of Trustees. All decisions come back to these three basic principles listed.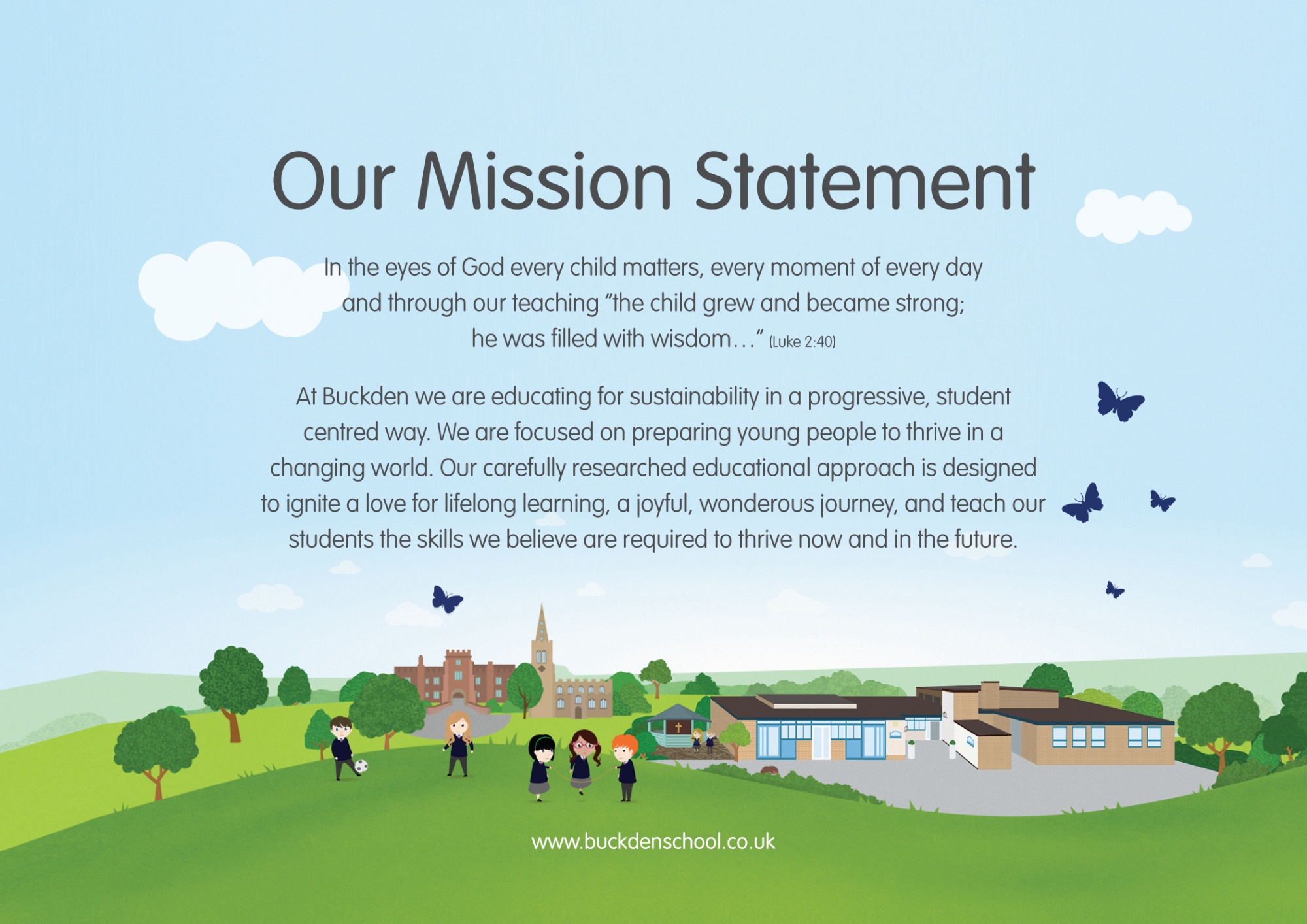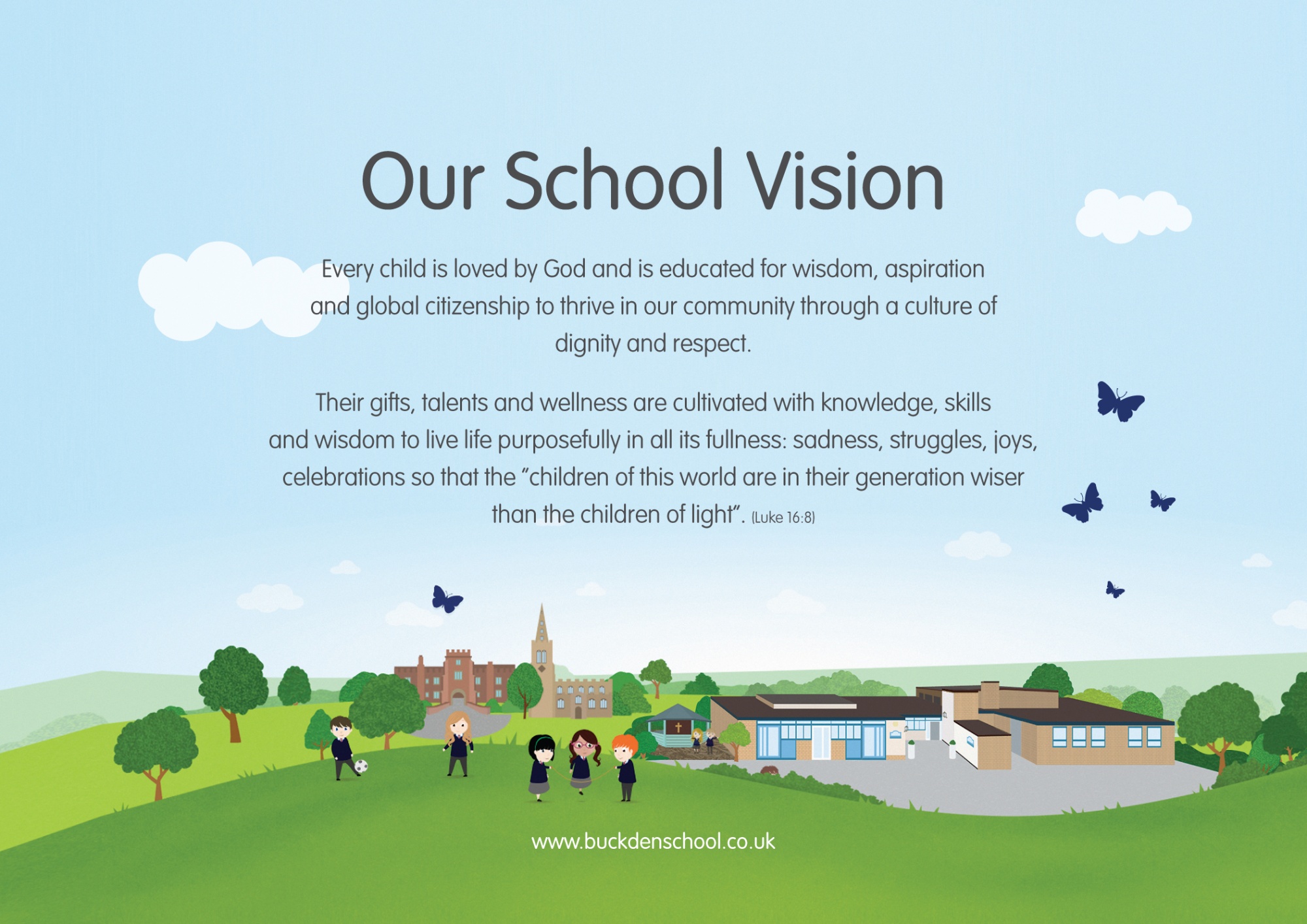 Our Intent
Educating for sustainability in a progressive, student-centred way. we are focused on preparing young people to thrive in a changing world. Our carefully researched educational approach is designed to ignite a love for lifelong learning, a joyful, wondrous journey, and teach our students the skills we believe are required to thrive now and in the future.
Please see the attached document that shows an overview of our Buckden School curriculum. It is an equiry led curriculum with a question shaping the learning each half term.